Here's a chance to add another laurel to your cap!
With our sincere desire to keep our members continuously grow professionally, we searched for more linkages that could help pave the way to achieve this objective. And AAHRMEI collaborated with the renowned Asia World Hospitality, American Hotel & Lodging Educational Institute (AHLEI), and TRESTON International College to get a very special rate that is offered ONLY to our members. Let us avail of the slots.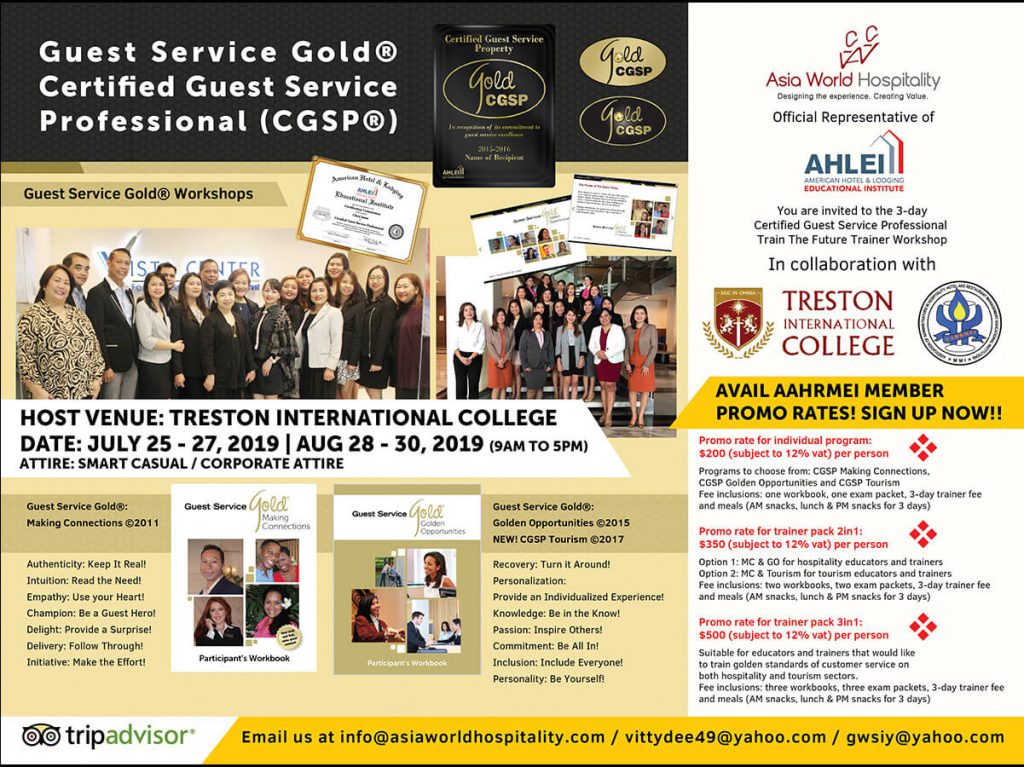 Please find attached files for your perusal and consideration. Should there be queries or clarifications to make, do not hesitate to get in touch with the persons mentioned in the attached information. They will be more than willing to assist you!
Please feel free to forward this invitation to friends who might also be interested to partake in this chance. If they are not yet members, they can file an application for membership ASAP so they can avail of the special rate given to AAHRMEI MEMBERS ONLY. Yours for the love of AAHRMEI, Dr. Gloria Baken Wong – Siy President